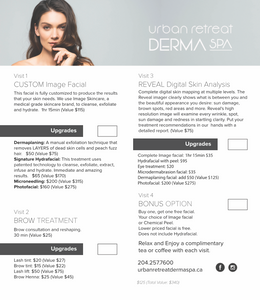 New to Urban Retreat? This package is a great introduction to some of our most popular tretaments.
Custom Image Facial
Brow treatment
Reveal digital analysis
BOGO facial or peel
You will receive 3-5 treatments at one low price. You also have the option to add on or upgrade any or every treatment for even larger savings.